Here at Word Alive Church, you will find a group of diverse people who are excited to know the Word of God is alive and relevant to our lives today! Each Sunday we have a worship service that is packed full of anointed praise and worship, life-touching Bible messages, powerful personal and prophetic ministry, as well as fellowship and activities for all age groups. Our goal is for you to feel welcome and loved. Come as you are!
We often have exciting events for people of all ages. Don't forget to be added to our mailing list so we can notify you of important details. Please see our Events page for info!

See the Visit Us page for details.
Podcasts are coming soon. Thank you for your patience!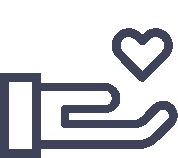 "Let each one give as he purposes in his heart, not grudgingly, or of necessity; for God loves a cheerful giver."
be added to our email list